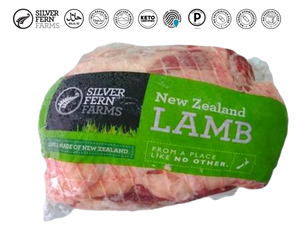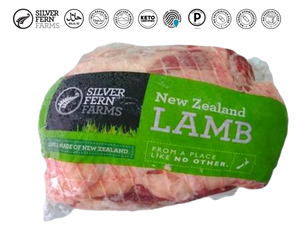 On Sale
New Zealand Silver Fern Farms Boneless Grass Fed Lamb Shoulder
Each piece weighs from 1000-2000g
We will get you a pack to the nearest weight.
This cut is prepared from a bone-in shoulder. The shoulder is fleeced from the rib cage and all bones are removed. The resulting meat is then trimmed of excess fat. The shoulder is rolled with the fell to the outside and packed in netting.
NUTRITIONAL INFORMATION
Protein 18.1 g
Energy - kilojoules 504 kJ
Energy - calories 121 Cal
Fat - total 5.3 g
Fat - saturated 2.4 g
Sodium 54 mg 
Delicious Starts Here:
Naturally raised, free-range
Subtly sweet and deliciously tender
Lean, trimmed and boneless cuts
Ideal portion sizes, convenient to prepare
Vacuum-packed for freshness
Ideal for roast, braising & curries
Halal certified